We have extensive experience in the uranium and nuclear energy sectors, including critical experience in mine finance, project identification and evaluation, mine development and uranium sales and trading with leading companies and institutions in the uranium and nuclear energy industries.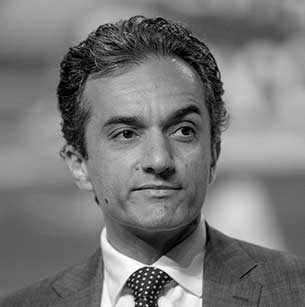 Amir Adnani
Chairman, Director
Mr. Adnani has been the Chairman and a director of the Company since August 23, 2019. Mr. Adnani is a founder and serves as the President, Chief Executive Officer and a director of Uranium Energy Corp., a uranium mining and exploration company listed on the NYSE American, since January of 2005. Mr. Adnani is also the founder and Chairman of GoldMining Inc., a publicly-listed gold acquisition and development company. Mr. Adnani holds a Bachelor of Science degree from the University of British Columbia and is a director of the university's Alumni Association.
Read More []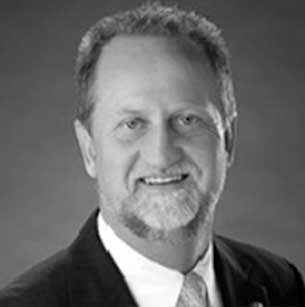 Scott Melbye
Chief Executive Officer, President and Director
Mr. Melbye has been a director of the Company since April of 2017 and has been the Chief Executive Officer and President of the Company since October 2019. He has over 35 years of experience in the nuclear energy industry and has held leadership positions in various uranium mining companies and industry organizations. Mr. Melbye has served as an Executive Vice President of Uranium Energy Corp. since September of 2014, where he is responsible for uranium marketing and sales and strategic growth objectives. Previously, Mr. Melbye was the Vice President of Commercial at Uranium Participation Corporation from 2014 to 2018, and concurrently served as an advisor to the Chairman of Kazatomprom, the national uranium company of Kazakhstan, until March of 2018. Prior to that, Mr. Melbye held the position of Executive Vice President of Marketing at Uranium One Inc. from 2011 to 2014, and, from 1989 to 2010, held various positions at Cameco Corporation, including President of their global marketing subsidiary, Cameco, Inc. Mr. Melbye served in industry leadership positions as the President of the Uranium Producers of America and Chair of the Board of Governors of the World Nuclear Fuel Market. He holds a Bachelor of Science Degree in Business Administration from Arizona State University.
Read More []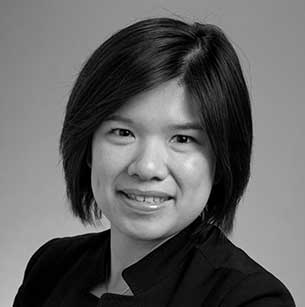 Josephine Man
Chief Financial Officer and Corporate Secretary
Ms. Man joined the Company in September of 2018, and was the Vice President, Finance and Control of SAIS Limited (formerly Sarment Holding Limited) until November of 2018. Recent prior roles include Chief Financial Officer of Jien International Investment Limited, a private nickel and copper producer, from May of 2014 to August of 2018. From 2010 to 2013, Ms. Man was an audit partner with Ernst & Young LLP in Vancouver. Ms. Man is a Chartered Professional Accountant, Certified Public Accountant (Washington) and Certified Public Accountant (Hong Kong). Ms. Man holds a Bachelor of Business Administration from Simon Fraser University and a Master of Business Administration from the University of British Columbia.
Read More []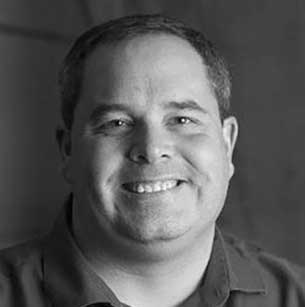 Darcy Hirsekorn
Chief Technical Officer
Mr. Hirsekorn has been the Chief Technical Officer for the Company since May of 2017. He is a seasoned professional geoscientist with over 20 years of experience in uranium mining and exploration. He started working for Cameco Corporation in 1996 and held increasingly senior roles culminating in the position of District Geologist in 2016. He was part of an exploration group at Cameco that outlined over 250 million pounds of uranium resources, including the Millennium, Fox Lake and Tamarack deposits. In 2017 he joined Uranium Energy Corporation as the District Geologist for Saskatchewan. Throughout his career he has had the opportunity to visit and explore in many of the world's top uranium districts. He has a diverse skillset in exploration strategy, project evaluation, project and portfolio management, risk mitigation, safety, health and environmental management, and community engagement. He is active in the mining and exploration industry, having sat on the board of the Nunavut/NWT Chamber of Mines, the executive of the local Canadian Institute of Mining Geological Section, and is currently the Vice Chair of the Environment and Sustainability Committee for the Saskatchewan Association of Professional Engineers and Geoscientists of Saskatchewan. He holds a Bachelor of Science Degree in Geology from the University of Saskatchewan and a Certificate in Applied Project Management from SaskPolytech.
Read More []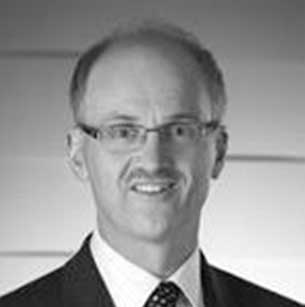 David Neuburger
Director
Mr. Neuburger has been a director of the Company since August 23, 2019. Mr. Neuburger is a mining industry professional with more than 30 years of experience in leadership roles, operations management, corporate strategic planning, projects and mine engineering. From 2014 to 2018, he served as Vice President, General Manager, Kupol Operations for Kinross Gold Corporation, leading a remote Arctic gold mining and regional milling operation in the Russian far east. Prior to that, Mr. Neuburger worked for 20 years in the uranium industry, holding several senior roles with Cameco Corporation ("Cameco"). As Vice-President, International Mining with Cameco from 2010 to 2013, Mr. Neuburger's areas of responsibility included in situ recovery (ISR) mining operations in the USA and Kazakhstan, and activities in Australia advancing a project pre-feasibility study. From 2004 to 2010 as Vice-President, Mining Division with Cameco, Mr. Neuburger provided leadership to all of Cameco's Canadian (Saskatchewan) mining operations and various divisional support groups including technical services, compliance & licensing, and supply chain management. Other key roles while at Cameco included General Manager, Rabbit Lake Operation and Corporate Strategic Planner. Mr. Neuburger also served on the Board of the Saskatchewan Mining Association, including as President and in other executive committee roles. Mr. Neuburger received a Bachelor of Engineering (Mining) from McGill University in 1985 and a Masters of Business Administration from the University of Saskatchewan in 2000.
Read More []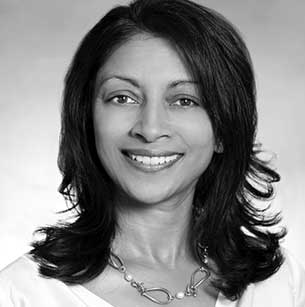 Vina Patel
Director
Ms. Patel has been a director of the Company since October 23, 2019. Ms. Patel is a capital markets professional with 18 years of experience. Ms. Patel began her capital markets career on the Institutional Equity team at Canaccord Genuity Corp. with a focus on UK and European markets. Ms. Patel successfully setup a new London office for Westwind Partners (now Stifel Financial) and for 5 years subsequent, Ms. Patel was head of London institutional sales at Haywood Securities Inc. Over the course of her career, Ms. Patel has specialised in raising capital from institutional investors for exploration and mining companies including a number of uranium companies. She has established long standing and successful relationships with both mining corporates and the investment community, gaining extensive knowledge and experience of the sector. Ms. Patel graduated with an MBA from Warwick Business School in 1999, where she was also awarded a Women's Scholarship. Prior to this she was a senior school teacher and holds an MA in Education.
Read More []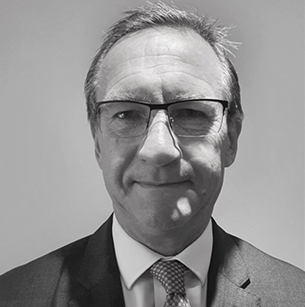 Neil Gregson
Director
Mr. Gregson is a qualified mining engineer with 30 years of experience in the resources sector. His most recent role was as Portfolio Manager at J.P. Morgan Asset Management Global Equities Team based in London where he was responsible for global natural resources mandates. He held prior investment management roles at CQS Asset Management as a Senior Portfolio Manager focused on natural resources and at Credit Suisse Asset Management as Head of Emerging Markets and related sector funds. Neil has an Honours Degree in Mining Engineering from Nottingham University and began his career in 1984 with Anglo American in South Africa.
Read More []